UFL flowers delivery will fulfill your order safely and on time. Our managers works around the clock. International flowers delivery is possible within 24 hours. We guarantee that Your UFL flowers or gifts order will bring joy.
Bestsellers and Deal of the day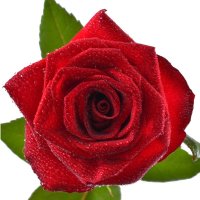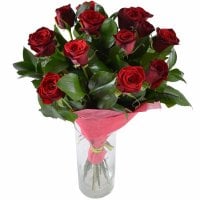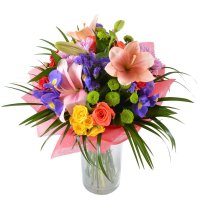 Sold: 1966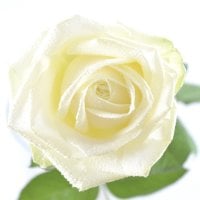 Sold: 1088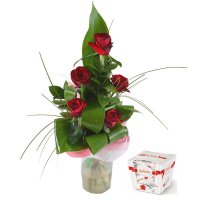 Sold: 3160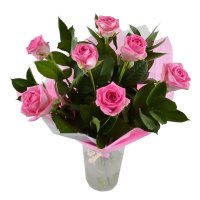 Sold: 486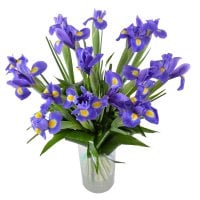 Sold: 411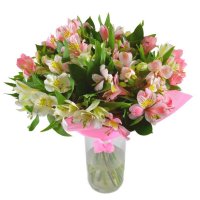 Flower delivery to Kiev, Ukraine
Send Flowers Ukraine
We greet you on the web-site of UFL company – flower delivery in Kiev and Ukraine. Our range of goods includes bouquets to your beloved and gifts for any occasion. Today we suggest you to make an order for the most favorable price and send flowers to Ukraine. A single delivery cost in Ukraine - from 49Uah. Delivery of flowers in Kiev is free of charge. Terms of order execution is 5-24 hours. To make an individual flower order, to please beloved with a unique present – all this now is possible with your flower delivery service UFL. Internet-shop UFL is delivery of flowers and gifts on behalf of you, ordering of flowers with delivery in Kiev, Ukraine and all over the world.
Flower delivery Ukraine
In our floral shop you will always find fresh flowers and gifts with delivery at the earliest possible date. Delivery of flowers in Kiev – from 1 hour. Flowers with delivery in Ukraine – for 24 hours! To buy flowers in Kiev is possible in our floral boutique. Sale of flowers with delivery is our major kind of activities. At the same time our flower e-shop has been working since 2003. Fashionable floral boutique UFL in the very city center was opened in 2008. Today we take an active part in connection of other flower shops to our work. If you have your own flower shop – cooperation is welcome!
Ukraine florist
Delivery of flower bouquets brings big pleasure to a recipient. That's why our courier service of flower delivery realizes your orders with no days off.Despite the fact that UFL is fashionable floral shop, here you can buy flowers at a low price. Wholesale delivery of flowers from flower store lets us to sell with competitive prices. Our service performs express delivery of flowers in Kiev and Ukraine flower delivery within 24 hours or even less. Now you shouldn't be puzzled with the place where you can buy flowers. Cooperation with Ukrainian and International flower shops gives us confidence that flowers will be delivered as via mail. We are developing all the time, and we seek partners among floral shops in Kiev. An owner of flower shop in Kiev can get profitable conditions of cooperation with our service. We provide floral shops with everything necessary for work. UFL is a floral mail of Ukraine. To buy flowers here means to please a recipient and yourself.
Over 30000 bouqets sent - Send flowers to Ukraine today! 100% quality guarantee. UFL - Ukraine flower service #1
UA-FLOWERS

based on
505
raitings from
505
clients reviews. Price range:
9 - 337$.
Why choose us?
134499
customers
chose UFL because of:
→ quick and easy service
→ high assurance
→ 10 years on the market
→

free delivery!*
Our famous clients

V. Yanukovich

Z. Friske

Y. Timoshenko

V. Kozlovskiy

A.Semenovich

R.Akhmetov

L.Chernovetskiy